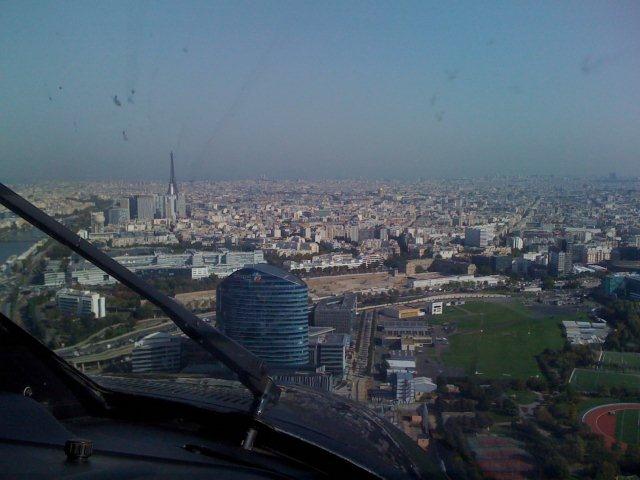 Fly to Paris Heliport with Amadeus Aviation.

Paris heliport at Issy-les-Moulineaux, close to the Eiffel Tower, is only a 10-15 minute drive from the centre of the city.
Issy le Moulineaux Heliport
4 Avenue de la Porte de Sevres
F-75015 Paris
Flight time from London is about 1 hour 20 minutes, so a day return trip is possible, but a night stop is always more fun!
We can fly up to 4 passengers non stop, but with 5 or 6 passsengers we cannot lift the weight, so would need to stop enroute for fuel.
Dont forget outbound the time difference means you lose an hour, so an early start for lunch is necessary.
For our paperwork, we need Name, Date and Place of Birth and Passport Number.
Paris heliport