RotorMotion is Britain's favourite boutique helicopter and jet broker business. We offer a personal, friendly and highly professional service, are staffed 24 hours a day and aim always to return a quote for your trip within an hour.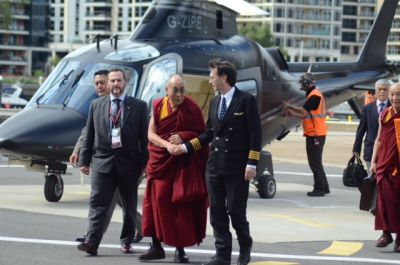 • Swift and stylish.
We offer modern twin engine Agusta 109 helicopters, the fastest available for hire, featuring club seating for up to 6 passengers, air conditioning and of course a complimentary champagne bar.
• Transatlantic
We also offer a brand new Challenger 300 transatlantic jet. This has a stand-up cabin with seats for eight.
• Make your day count.
Whether it's the races or polo, a meal in a country house hotel, or a trip to Paris, what better way to entertain clients and friends than a flight with RotorMotion in an Agusta 109?
• Time Travel.
Using these fast, reliable machines for executive charter, you can visit multiple sites in one day, avoid congested roads in our flying boardroom and with our facing club seats hold meetings on board while en route. It's an efficient and inspiring way to do business!
The helicopters are based just south of London, perfectly placed to service the Capital's helipads at Battersea and Vanguard, as well as the major airfields at Heathrow, Gatwick, Luton, Stansted, Northolt, Biggin Hill and Farnborough. Our normal range includes Wales, Ireland, Scotland and the near Continent capitals of Paris, Brussels and Amsterdam.

Finally, our operations team, led by Sue Spencer, is on call to advise on landing sites, quotes and to help make flying with us an enjoyable experience.
Call now to book a flight!
Philip Louis Amadeus
MD